Partners
Partnership Opportunities:
Be Seen. Where Smiles Meet Faces.
Welcome to our Partnership Program page! The Siegel JCC is so fortunate to be able to include in this program so many wonderful area businesses that serve our community. Our reach by the numbers includes: 5,000+ members, 14,000 unique hits on our website each month, 2,000 non-member program users, 5,200 email addresses receive our weekly update, 1,500 followers on Facebook, 600 campers each summer, 200 Early Childhood Center families and growing, and 99 hours of operation each week. The Partnership Program includes many benefit opportunities for businesses.
If you are interested in becoming a J Community Partner, contact Ivy Harlev at 302-478-5660 or ivyharlev@siegeljcc.org. We look forward to seeing your name and logo on this page in the future! We encourage our members to support those businesses who support the J!
current PARTNERS
AIRBASE CARPET MART
Carpet & Tile Mart is a 3rd generation, family-owned and operated business, built upon a proud heritage of providing customers a unique combination of unprecedented value, massive selection and unsurpassed customer service. Today the company operates 11 Flooring Superstores that serve Delaware, Pennsylvania, Maryland, South Jersey and South Carolina, and a fast-growing e-commerce division that puts the Carpet & Tile Mart value proposition within reach of flooring customers from Coast to Coast in the US.
---
ARTISANS' BANK
Artisans' Bank has a variety of accounts to help you reach your financial goals. As its original founders envisioned when they opened in 1861, Artisans' Bank continues meeting the financial needs of working men and women, retirees, students, small businesses, developers and craftspeople: the "Artisans." A strong, local and independent financial institution serving its community: Artisans' Bank.
---
CONCORDVILLE SUBARU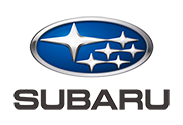 Concordville Subaru is a full-service Glen Mills new and used car dealership. We're dedicated to providing the best service possible and will assist you through the purchasing process any way we can. We know that you have high expectations, and, as a car dealer, we enjoy the challenge of meeting and exceeding those standards each and every time. Allow us to demonstrate our commitment to excellence!
---
DIVERSIFIED, LLC.
Since 1976, Diversified Financial Consultants, LLC has been creating deep and meaningful relationships that last for generations. Our goal is to not only maintain, but help improve you and your family's standard of living. We do this by creating life-long partnerships with individuals and families to assist them in reaching their critical life goals; they can enjoy the peace of mind of being surrounded with a data bank of the industry's top independent professionals and resources. We look forward to our partnership during this journey.
---
FAIRFAX DISCOUNT LIQUORS
Fairfax Discount Liquors is located in Fairfax Shopping Center off of 202 in Wilmington, Delaware. Our newly remodeled and expanded store has a large selection of wine, beer and spirits. Our friendly and extremely knowledgeable staff will help you pick out the perfect wine for you. We can even special order your favorite wine or spirit. With over 300+ beers to choose from, you'll be able to find just the right beer! Our store has grown but we are still "small enough to know you but large enough to serve you!"
---
FULTON BANK

Since Fulton Bank opened its doors in 1882, we have strived to deliver the best banking experience for our customers. Our focus on customers has allowed us to grow along with you. Today, as part of Fulton Financial Corporation, a $20 billion financial services holding company, Fulton Bank and our affiliates offer a broad array of financial products and services in Pennsylvania, New Jersey, Maryland, Delaware, and Virginia. We're proud to offer convenience in neighborhoods across the region through over 250 branches and specialty offices and almost 300 ATMs.
---
HOLLYWOOD GRILL
Focusing on quality food served promptly in a warm family atmosphere, The Hollywood Grill seeks to provide the best service it can to all of its customers. The Hollywood Grill is dedicated to generous portions, excellent value, and a comfortable atmosphere. The Hollywood Grill was established in 2002. We have grown to become a meeting place for old friends and family, and we have grown to offer much more. From its business lunches, to its staple breakfast meals, to its dinner menu, to its late night snacks and desserts - The Hollywood Grill has something for everyone.
---
JANSSEN'S MARKET
Janssen's Market has been a Greenville landmark for over 50 years thanks to the dedication of three generations of Janssen family members. Janssen's provides a relaxing, friendly environment where customers pick-up the necessities, talk to the butcher about the best cut of meat for an upcoming dinner party, or work with the florist to develop the perfect bouquet. At Janssen's, you're part of the family!
---
LAU ASSOCIATES
Lau Associates is a personal financial planning firm in Greenville, DE that provides highly-personalized advice in the areas of financial, business and estate planning, investments and taxes. Since 1985, we have been establishing long standing relationships with our clients and we have been helping them navigate their financial lives through proven excellence, integrity, and objectivity.
---
LEVY WILSON
Levy Wilson believes in the power and creative energy of teamwork. Our success in real estate is a direct result of that philosophy, coupled with more than six decades of combined experience in the field. After combining two nationally top-rated practices with affiliations through Long & Foster, we are able to provide our clients with extraordinary depth and reach, offering unique marketing plans and unmatched levels of service. Our reputation matters to us and it's an honor to be a part of a family-owned and operated company with the Long & Foster name deeply rooted in the history of the Wilmington area.
---
PINEMERE CAMP ASSOCIATION

Pinemere is a dynamic Jewish overnight camp in the beautiful Pocono Mountains. We are a unique community made up of campers, families, staff, and alumni from around the world. We set ourselves apart with our fun and welcoming environment, rustic setting, innovative programs, inclusive Jewish programming, and by hiring and developing the best staff in camping. Our goal is to assist campers in building friendships, acquiring new skills, fostering their Jewish identity, and to have the BEST SUMMER, EVERY SUMMER! We offer boys and girls entering grades 2-11 the choice of 7, 4, and 3-week camp sessions. Younger campers can try out our 3-day SPARK weekend or 7-day PIONEERS week.
---
STAPE & ASSOCIATES AT PATTERSON SCHWATZ REAL ESTATE
As 2nd & 3rd generation Realtors, with over 40 years of experience in Delaware's real estate market, Stape & Associates proudly incorporates the wisdom and professionalism you expect with state-of-the-art technology and marketing techniques you require. We are committed to ensuring your peace of mind in every aspect of your real estate experience. Specializing in commercial and residential real estate, short sales, foreclosures, estate sales, first time buyers and investment opportunities. At Stape & Associates we are committed to providing excellent service while striving to exceed your expectations.
---
THE TATNALL SCHOOL
Founded in 1930 by Frances Dorr Swift Tatnall, The Tatnall School values its long-standing school traditions, while also embracing an innovative and collaborative spirit. Our learning spaces—classrooms, labs, performance and art studios, playgrounds, technology centers, forests and outdoor habitats, athletic fields and gymnasiums—hum constantly with activity. Today, approximately 600 boys and girls, from Preschool through 12th grade, are engaged and inspired by Tatnall's exceptional faculty and staff, compelling programs and idyllic 110-acre campus with adjoining 400 acres of natural habitats. We believe that students learn best when they are well-known, so we partner with parents at every stage.
---
TOWER HILL SCHOOL
Tower Hill School is a coeducational private school for ages 3 - Grade 12, dedicated to living its motto Multa Bene Facta — Many Things Done Well. With a beautiful 44-acre campus located in northwest Wilmington, Tower Hill has the reputation as one of the top academic schools in the region. Our unparalleled resources include excellent faculty, state-of the-art facilities and individualized learning support.
---
WILMINGTON FRIENDS SCHOOL
Wilmington Friends, a Quaker school with high standards for academic achievement, challenges students to seek truth, to value justice and peace, and to act as creative, independent thinkers with a conscious responsibility to the good of all. Wilmington Friends School offers a college preparatory curriculum—including athletics, the arts and community service—in which Quaker values and high expectations are mutually supportive.