In Your Living Room
a Virtual Book Festival
Don't miss our upcoming Virtual Book Festival Events!
Join us for In Your Living Room LIVE on Zoom. All are welcome!
ABOUT THE FESTIVAL
The Siegel JCC is excited to offer you a robust schedule of virtual programming with all of your literary favorites! We've teamed up with the Marcus Jewish Community Center of Atlanta for their critically acclaimed annual book festival. Enjoy live author talks from the comfort of your own home. Check out the amazing lineup below!
Purchase tickets for individual events, or consider a Season Pass for $144 (currently a $190 value) and receive links for all programs through December 31, 2020. You will receive your own proprietary access code to the event links, and we will be adding more events throughout the season! Please note that this pass does not include books where offered nor does it include programs where a book is required to access the Zoom.
October EVENTS
Mon, Oct 5, 8 PM
Eric Furda and Jacques Steinberg, The College Conversation: A Practical Comparison for Parents to Guide their Children Along the Path for Higher Education
Learn More | Get Tickets

---
Tue, Oct 6, 8 PM
Casey Cep, Furious Hours: Murder, Fraud, and the Last Trial of Harper Lee
Learn More | Get Tickets

---
Thu, Oct 8, 8 PM
Colin Quinn, Overstated: A Coast-to-Coast Roast of the 50 States
Learn More | Get Tickets

---
Tue, Oct 13, 6:30 PM
Brad Meltzer and Christopher Eliopoulos (Illustrator), I Am Anne Frank & I Am Benjamin Franklin
Learn More | Get Tickets

---
Thu, Oct 15, 8 PM
Steve Madden, The Cobbler: How I Disrupted an Industry, Fell from Grace, and Came Back Stronger Than Ever
Learn More | Get Tickets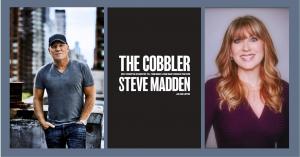 ---
Thu, Oct 22, 8 PM
Judy Gold, Yes, I Can Say That
Learn More | Get Tickets

---
Sun, Oct 25, 8 PM
Harlan Coben, The Boy From the Woods: A Novel
Learn More | Get Tickets

---
Tue, Oct 27, 8 PM
Nancy Grace, Don't Be a Victim
Learn More | Get Tickets

---
Thu, Oct 29, 8 PM
Mike Leven, Can't Do It Yourself
Learn More | Get Tickets

November EVENTS
Sun, Nov 8, 1 PM
Natan Sharanksy and Gil Troy, Never Alone
Learn More | Get Tickets

---
Sun, Nov 8, 8 PM
Joan Lunden, Why Did I Come Into This Room?
Learn More | Get Tickets

---
Mon, Nov 9, 7:45 PM
Esther Safran Foer, I Want You To Know We're Still Here
Learn More | Get Tickets

---
Tue, Nov 10, 1 PM
Rachel Beanland, Florence Adler Swims Again: A Novel
Kristin Harmel, The Book of Lost Names: A Novel
Learn More | Get Tickets

---
Tue, Nov 10, 8 PM
Dale Berra, My Dad, Yogi
Learn More | Get Tickets

---
Wed, Nov 11, 8 PM
Cameron Douglas, Long Way Home: A Memoir of Fame, Family, and Redemption
Learn More | Get Tickets

---
Thu, Nov 12, 8 PM
Jim McCloskey & Philip Lerman, When the Truth is All You Have
Learn More | Get Tickets

---
Sat, Nov 14, 8 PM
Lawrence Wright, The End of October: A Novel
Learn More | Get Tickets

---
Sun, Nov 15, 3 PM
Raffi Berg, Red Sea Spies
Learn More | Get Tickets

---
Mon, Nov 16, 8 PM
Ariel Sabar, Veritas
Learn More | Get Tickets

---
Wed, Nov 18, 8 PM
Michael Ian Black, A Better Man
Cleo Stiller, Modern Manhood
Learn More | Get Tickets

---
Thu, Nov 19, 8 PM
Michael J. Fox, No Time Like the Future
Learn More | Get Tickets
---
Fri, Nov 20, 2 PM
Mimi Lemay, What We Will Become
Learn More | Get Tickets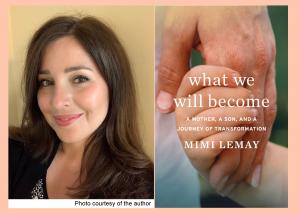 ---
Sat, Nov 21, 8 PM
Rachel Bloom, I Want to Be Where the Normal People Are
Learn More | Get Tickets

---
Sun, Nov 22
Melissa Clark, Kid in the Kitchen
Learn More | Get Tickets